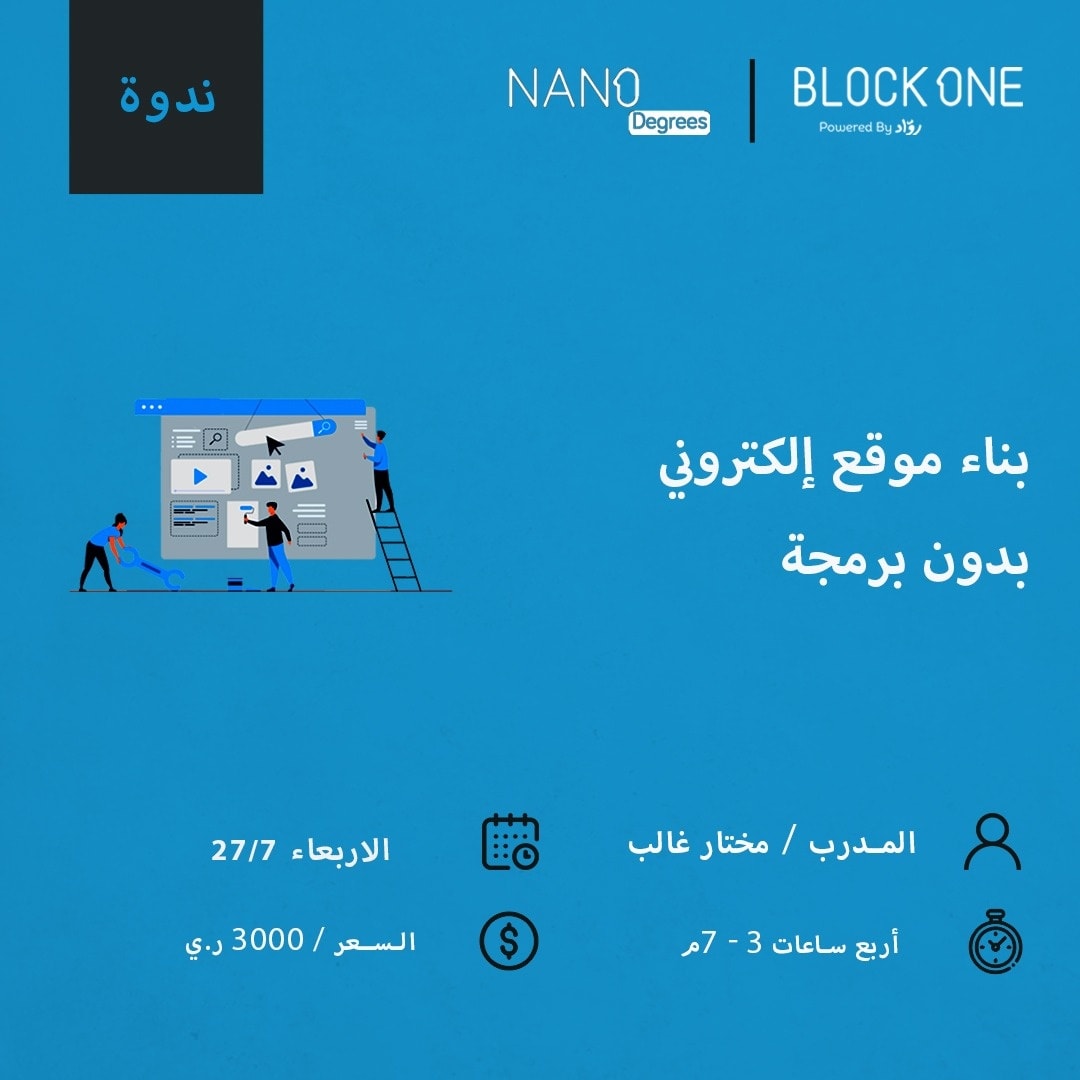 This week's seminar in #Block_One entitled (Creating websites without programming)
During this seminar, you will learn how to create websites without programming using Word Press systems.
Seminar topics
● Learn about different types of websites
● Free and Paid Hosting
● Reservation and how to manage the domain
● The concept of content management systems
● Different types of content management systems
● Installing templates, themes and various add-ons
● Blogs and corporate websites
● Create multilingual websites
● Shop and e-commerce website tools
● Upload and publish websites online
The seminar will be presented by: Eng. Mukhtar Ghalib
- Trainer at Rowad Programming Academy
Teaching assistant at the Faculty of Computer for a number of private universities
- Specialized in programming and developing websites and applications
Seminar date:
Wednesday: July 27, 2022
From 3:00 pm to 7:00 pm
Venue: Block One Business Incubator (Ruwad Foundation)
Haddah Street, Al-Misbahi Roundabout, Al-Nazili Building
Sixth floor office 36
Fees: 3000 Yemeni riyals.
To register, send your name and the name of the seminar by text message or via WhatsApp to the number
http://wa.me/967777833433
Place

Business Incubator #Block_One (Ruwad Foundation)

Date

Wednesday , 27th July , 2022

To

Wednesday , 27th July , 2022

Time

From 03:00pm To 07:00pm