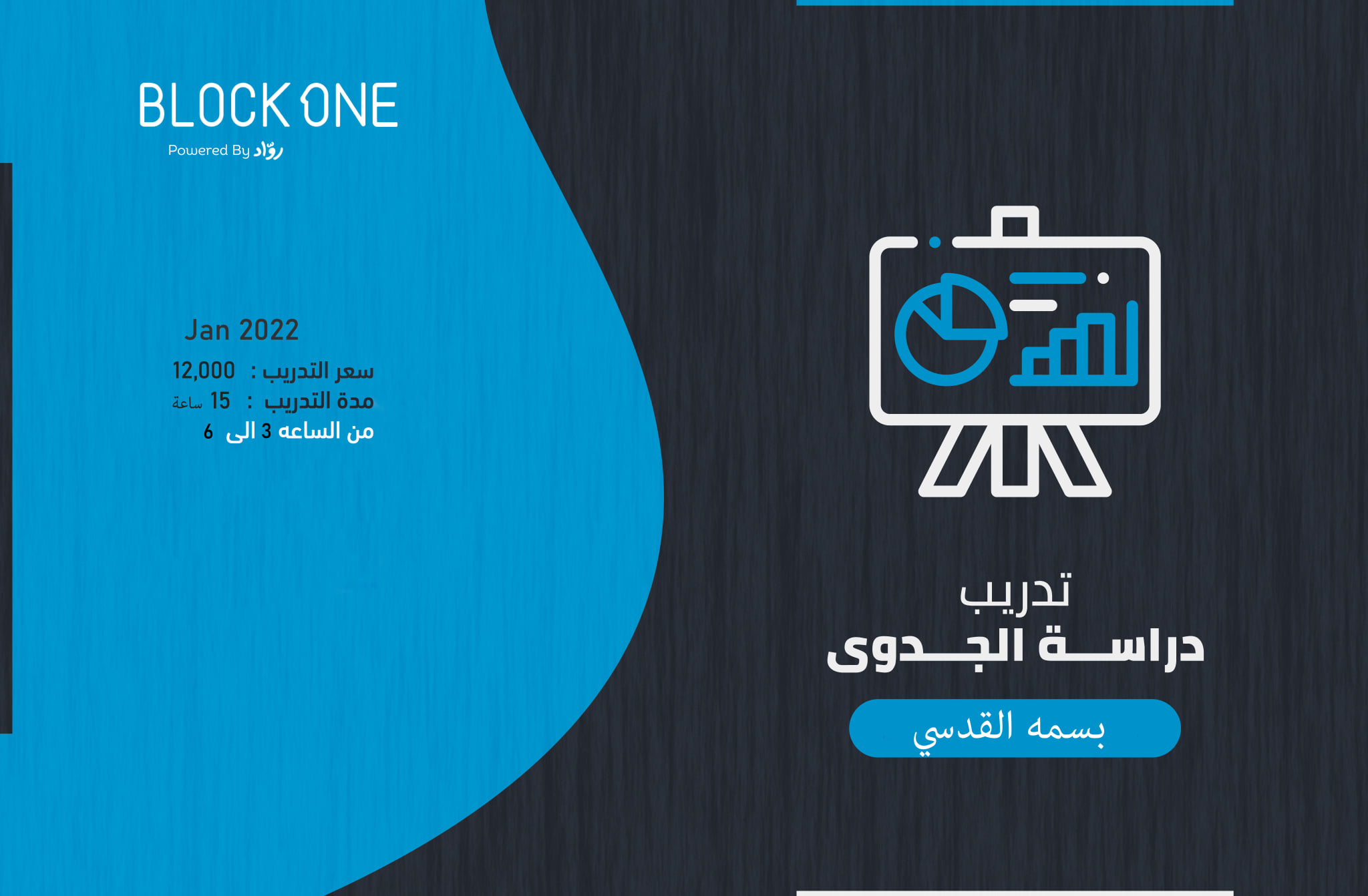 One of the most important #block-one exercises
Need a feasibility study for your project? Need to know more about the feasibility study and its steps?
We offer you extensive training to prepare a feasibility study for projects in its various aspects, including a study of
The market and conducting technical and financial studies
Training axes
Where does the idea for the project come from?
• Choosing the right project idea
• Stages of developing ideas
• Reasons for the failure of projects
The concept of a small business feasibility study
• The importance of the feasibility study
• Small business feasibility study
- Marketing study
- The technical study
- financial study
- financial study
Training provided by: Coach Basma Yassin Al-Qudsi
MBA, Small Business Wave
Trained in the administrative field certified by IFC - LPI
IBDL Certified Trainer
Interested in the field of business development and helping young people to bring their ideas to reality and start activating their projects and prepare a feasibility study
Course date: to start as soon as the number is complete
Training duration 5 days 15 hours
Seminar time: 3:00 p.m. to 6:00 p.m
Address: Business Incubator #Block-One, Haddah Street, Al-Misbahi Roundabout, Al-Nazili Building, Sixth Floor, Office 36 (Ruwad Foundation)
Fees: 12000 riyals
To register, send an SMS or WhatsApp message with your name and the name of the seminar to http://wa.me/967777833433
We are waiting for you!!
Place

Business Incubator #Block-One

Date

Tuesday , 25th January , 2022

To

Sunday , 30th January , 2022

Time

From 03:00pm To 06:00pm