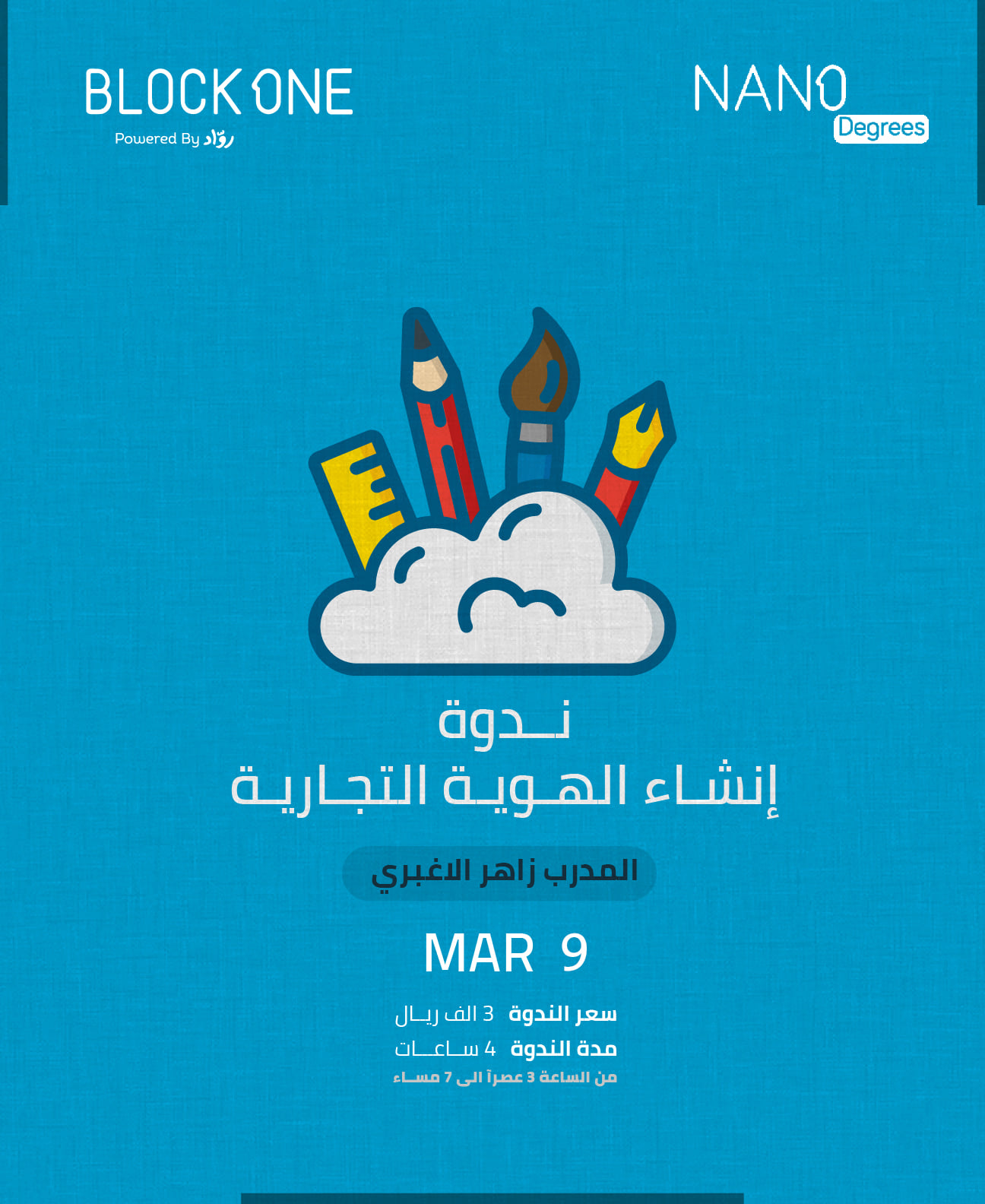 Visual identity is the first step to achieve the dream of establishing your brand with your customers
Our seminar this week entitled (Building Identity and Branding for Startups) is your guide to learn about:
Attractive branding and identity concept.
- Rules and foundations for building a visual identity.
Why is your identity and brand an important asset?
Why should you have a visual identity?
Steps to design an appropriate identity and branding.
- How to build a mental image and communicate your company's message through your brand.
And all this is backed by the experiences and stories of brands from around the world
This seminar will be presented by (Zaher Al-Aghbari), founder and general manager of Lamasat Advertising
The specialist in building brands and visual identities.
Seminar date:
Wednesday, March 9, from 3:00 p.m. to 7:00 p.m
the place:
Business Incubator #Block_One, Haddah Street, Al-Misbahi Roundabout, Al-Nazili Building, Sixth Floor, Office 36
Duration: 3 hours
Fees: 3000 Yemeni Riyals
To register, send your name and the name of the seminar via SMS or WhatsApp to the number http://wa.me/967777833433..
We are waiting for you with enthusiasm
Place

Business Incubator #Block_One

Date

Wednesday , 9th March , 2022

To

Wednesday , 9th March , 2022

Time

From 03:00pm To 07:00pm