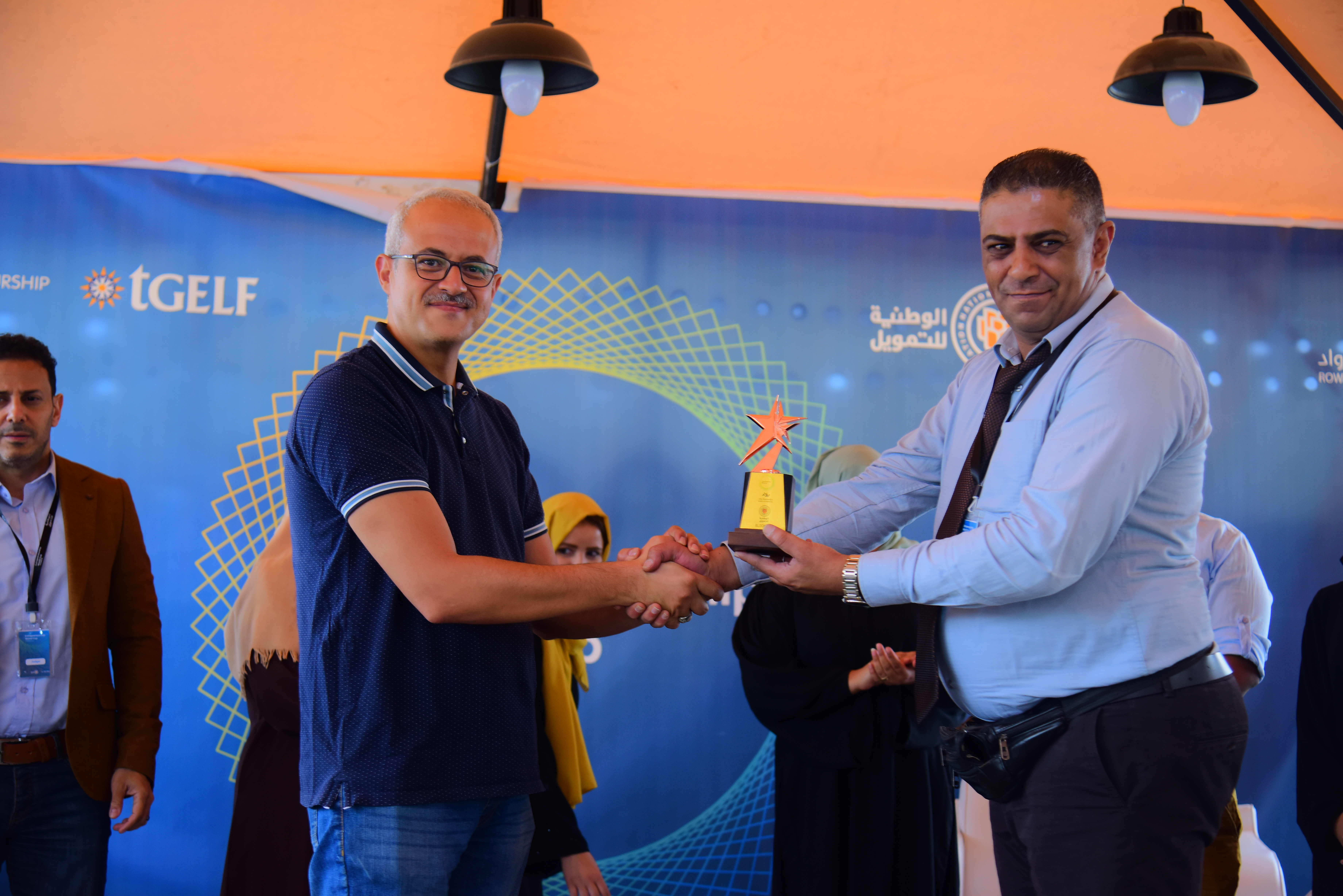 الاثنين , 26 يوليو , 2021
Steel Art Takes Top Prize for Yemen Finals of Entrepreneurship World Cup
الخميس , 15 يوليو , 2021
Steel Art Yemen Advances to Next Round, Will Compete for Slot in Top 100 at EWC Global Finals in October

SANA'A, YEMEN – Steel Art Yemen, a startup that work to provide actual sterilization devices to combat epidemics and viruses to ensure a healthy environment, which is what we need today to ensure that business continues without interruption, captured first prize at the national finals of the Entrepreneurship World Cup competition held recently in SANA'A, YEMEN.
AKRAM AL SHARGABI, Executive General Manager and Project Owner of Steel Art Yemen, captured 2000$ and advances to the next round of the global competition against national winners from 200 countries.
"If you don't understand the details of your business you are going to fail," said Bothaina Alshehari. "If you wait for the right time or the good times to start a business, you will wait all your life."
Steel Art Yemen is a project that manufactures ultraviolet sterilizers to sterilize the air directly.
In preparation for the EWC Global Finals, AKRAM AL SHARGABI will participate in an acceleration program which features virtual training and one-to-one mentoring targeted to their company's current stage and growth trajectory.
Steel Art Yemen emerged victorious from a pool of 597 contestants who applied – each receiving access to free virtual training services and up to $25,000 in perks to help them take their venture to the next level.
Other finalists at EWC YEMEN included:
Sweet Yemen from SANA'A, a startup that produces local chocolate, free of any preservatives, to be the first of its kind in the world.
Aqwaat to market of productive families from SANA'A, a startup that is a platform for displaying the goods of productive and needy families to deliver them to the rest of the people via the Internet to sell.
I Farm from SANA'A, a startup that aiming to build a micro-controller of an automated hydroponic system for safe food processing and easy fresh food supply.
Madar from SANA'A, a startup that is a high community service, which preserves the dignity of those who cannot pay for treatment and provides them with immediate and dignified means of payment.
Judges for the competition were:
Abdalla ALarasi, Sales and Marketing Director, Tadhamon International Islamic Bank.
Ahmed Nooraldeen, Member of the Board of Directors, Business Support Center.
Ahmed Mubarak, Management and business development consultant, private job.
More than 150,000 contestants from 200 countries entered the Entrepreneurship World Cup. The initiative combines a broad-reaching pitch competition, aimed at ventures ranging from idea stage to growth stage, with a virtual accelerator program to help all participants launch, strengthen and scale their enterprises. Global Finalists will face off against one another at the Misk Global Forum in Riyadh, Saudi Arabia in October.
EWC is an initiative led by the Misk Global Forum, Global Entrepreneurship Network and the Global Education and Leadership Foundation with support from a collection of national and global partners, including the GSVlabs and Entrepreneurs' Organization.